DA 7250 NIR analyzer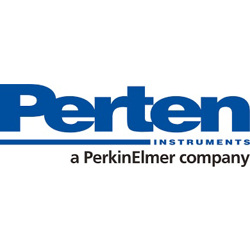 Contact person
The DA 7250 NIR Analyzer analyzes samples in only 6 seconds, and can determine moisture, protein, fat, ash, starch and many other parameters with excellent accuracy. Available factory calibrations cover a wide variety of products and parameters and are built from our global database that encompasses hundreds of thousands of samples.
Features and Benefits
Easy to use - It's very easy to analyze a sample. In most cases just pour the sample into an open-faced dish, place it in the DA 7250 and it automatically starts the analysis. Results are presented on the large touchscreen.
Minimal sample preparation - Where other NIR instruments require that samples are ground or homogenized prior to analysis, the DA 7250 accurately analyzes samples as they are, minimizing the time from when you take the sample until you have the result. Grains, flakes, pellets, powders, pastes, slurries and liquids are all analyzed as they are without the need for expensive modules.
Accurate and rugged - The DA 7250 is based on diode array technology which is accurate, robust and proven. In diode array technology there are no moving parts and this makes the DA 7250 very suitable for challenging environments as it is not sensitive to vibrations or temperature. It is also IP65 certified which means it is dust and water-proof.
Operation and Handling
The DA 7250 was designed in cooperation with customers with the goal to create the most easily operated NIR instrument on the market. Not just because this makes work easier for operators, but because it matters for performance. The easier an analysis method is, the fewer mistakes you make, and the better your accuracy will be.
Three easy steps:
Pour the sample into the dish.
Select product from the list on the touch-screen.
Place the dish in the DA 7250.
Analysis starts automatically, and results are presented in large numbers after just a few seconds.
Remote Reporting and Administration
Our NetPlus software package makes analysis results available everywhere, and administration of groups of NIR instruments easier than ever before. NetPlus Reports is a web based reporting software which gives web based access to analysis results. Wherever you are you can always access updated analysis results. Monitor production, evaluate supplier performance, or verify product quality - on the fly!
NetPlus Remote is designed for remote administration of groups of instruments. Whether you manage just a few instruments or an NIR network of one hundred instruments, NetPlus Remote streamlines your tasks.
Sanitary Design Version
The DA 7250 SD is designed for placement in labs and production areas where sanitary designs are required. The sanitary design limits surfaces, crevices and other locations where food material could adhere. This makes it easy to clean, thereby reducing opportunities for microbial growth. Its stainless steel design and open analysis area makes it ideal for use anytime hygienic or cleaning requirements are high, such as in food production environments, in dusty or dirty conditions, or when samples are messy.
Applications
The characteristics of the DA 7250 NIR analyzer make it ideal for a wide range of applications. Grains, pellets, pastes, powders and liquids are all analyzed in only 6 seconds. Below are examples of applications the DA 7250 NIR analyzer is used in.
Dairy
Analyze cheese, butter, milk, cream and powders with no sample preparation and no clean-up after analysis in the DA 7250 NIR instrument. Using the disposable cup system, the sample is simply placed in a plastic cup which is disposed of after analysis. This makes the DA 7250 extremely rapid and easy to use. Its accuracy makes it possible for you to control production to very tight limits.
Feed Milling
Use the DA 7250 NIR instrument to analyze ingredients, in-process samples and finished feeds for parameters such as moisture, protein, fat, starch, energy, fibers and amino acids - all without having to grind samples.
Verify incoming ingredients against specifications
Get true nutritional values for ingredients, and improve formulations
Optimize fat, protein and moisture in your process and save money
Oilseed Processing
With the DA 7250 NIR instrument you can analyze for moisture, oil, fatty acids, protein and other parameters in oilseeds, meals and oil. No grinding is required for oilseed analysis, not even for sunflower seeds.
Test seeds at intake to pay the right price
Analyze meal to optimize extraction, drying and blending
Determine FFA, phosphorous and more in oil
Flour Milling
The DA 7250 NIR instrument lets you analyze wheat and flour for moisture, protein, ash and more. It provides top accuracy in a rugged, IP65 rated housing. Place it anywhere in the mill for immediate analysis results.
Test wheat at intake and during tempering
Optimize ash content with rapid and accurate analysis
Analyze co-products such as bran or middlings
Petfood Production
Whether you produce wet or dry petfood, the DA 7250 NIR instrument will analyze ingredients as well as finished petfood for moisture, protein, fat and more. Little or no sample preparation required, minimal cleaning between samples.
Analyze nutritional value of ingredients
Optimize production
Verify end-product quality
Seed Breeding
The accuracy and speed of analysis make the DA 7250 ideal for seed breeding companies and institutes. Analyze any type of grain or oilseed for standard parameters such as moisture, protein and oil, and specialized traits such as fatty acid profile or amino acid levels. Thousands of samples can be analyzed in a very short time, and any size sample can be analyzed - from just a few grains to 500 ml. Several of the leading institutes and companies worldwide use the DA 7250.
Ethanol Production
Many ethanol producers have been able to increase output and lower costs thanks to the DA 7250 NIR instrument. Raw materials, fermentation samples and by-products are all analyzed in just a few seconds. Instead of waiting half an hour for HPLC results you can get an instant analysis of HPLC parameters in fermentation samples.
Starch Production
The flexible sample presentation of the DA 7250 makes it possible to analyze both the raw materials and nearly all in-process products as well as end-products. Grains, slurries, liquids and powders - all are easily analyzed in the DA 7250 NIR instrument.
Meat processors
Determine fat, moisture, protein, collagen, salt, and more in raw meats, in-process samples, and finished meat products.
Processed foods producers
Snack foods, pasta, confectionary, and potato products benefit from the DA 7250´s speed and ability to accurately measure unground samples.
Specifications
| | |
| --- | --- |
| Analysis time | 6 seconds |
| Measurement mode | Down view reflection or transflectance |
| Sample types | Unground grains and pellets, powders, pastes, slurries, liquids and more |
| Sample area analyzed | Up to 108 cm2 |
| Sample Volume | Flexible 1-400 mL, depending on sample type |
| Display | 12-in. color touchscreen |
| Operating software | Results Plus |
| Language | Multiple languages, including English, Chinese, Thai, Russian, and more |
| Interface | USB ports and Ethernet |
| Operating temperature range | 5 °C to 40 °C |
| Ingress protection | IP 65 |
| Wavelength range | 900 -1700 nm detector, 950 -1650 nm applied |
| Detector | Indium gallium arsenide (InGaAs) |
| Wavelength accuracy | < 0.05 nm |
| Regression options | PLS (Partial Least Squares), ANN (Artificial Neural Networks), HR (Honigs Regression), Classification |
| Dimensions | (H) 517 mm x (W) 370 mm x (D) 390 mm (including touchscreen) |
| Power requirements | 100 - 230 V, 50/60 Hz |
| Weight | 13 kg general purpose (GP), 16 kg sanitary design (SD) |