Ashing furnaces with flap or lift door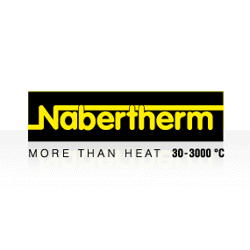 Contact person
The ashing furnaces LV 3/11 - LVT 15/11 are especially designed for ashing in the laboratory. A special air intake and exhaust system allows air exchange of more than 6 times per minute. Incoming air is preheated to ensure a good temperature uniformity.
Tmax 1100 °C.
Heating from two sides.
Ceramic heating plates with integral heating element which is safeguarded against fumes and splashing, and easy to replace.
Air exchange of more than 6 times per minute.
Good temperature uniformity due to preheating of incoming air.
Housing made of sheets of textured stainless steel.
Dual shell housing for low external temperatures and stability.
Optional flap door (LV) which can be used as work platform or lift door (LVT) with hot surface facing away from the operator.
Solid state relays provide for low­ noise operation.
NTLog Basic for Nabertherm controller: recording of process data with USB-flash drive.
Additional equipment:
Over-temperature limiter with adjustable cutout temperature.
Observation hole in the door.
Process control and documentation via VCD software package for monitoring, documentation and control.
Model

Flap door

Model

Lift door

Tmax, °C

Inner

width,

mm

Inner

depth,

mm

Inner

height,

mm

Volume, l

Minutes

to Tmax

LV 3/11

LVT 3/11

1100

160

140

100

3

120

LV 5/11

LVT 5/11

1100

200

170

130

5

120

LV 9/11

LVT 9/11

1100

230

240

170

9

120

LV 15/11

LVT 15/11

1100

230

340

170

15

120