Pharma drying, granulating and small particles coating solutions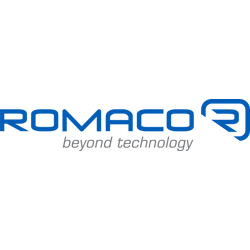 Contact person
All Romaco Innojet solutions for drying, granulation and coating small particles are based on the air flow bed technology originally developed and internationally patented by Dr. h.c. Herbert Hüttlin. This method optimises the fluidisation of solid particles and creates flow conditions that enable extremely gentle intermixing of the product. The air flow bed technology provides significant benefits compared to granulation and coating systems based on a conventional fluidised bed.
The Romaco Innojet VENTILUS® LE series is intelligently complimented with the Innojet Mixer Granulator (IMG) for closed materials handling; a multipurpose solids processing plant with batch sizes from 100 to 1,000 liters. This technology is a compact, smart, controlled, complete solution for the pharmaceutical, food and chemical industries.
Characteristics of the air flow bed technology
Gentle product flow owing to the orbital, and hence controlled, flow of process air.
Particles float freely without any friction because the product hovers, resulting in rapid, and above all even, coating with the material.
Shorter processing times combined with excellent, reproducible product quality.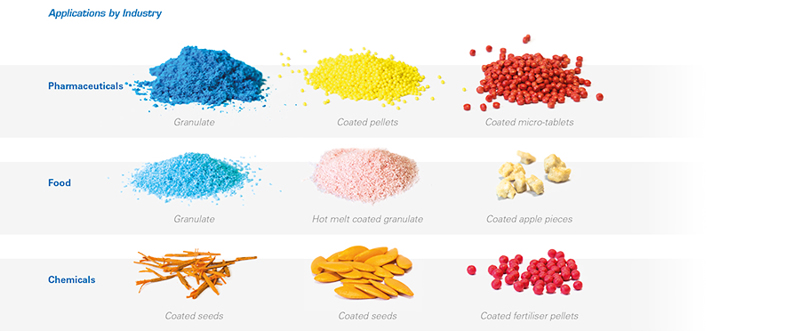 Highlights:
Drying, granulation and coating combined in a single batch process (3-in-1).
Multilayer coating: seamless sequence of individual spraying steps.
Higher productivity compared to conventional, conical product containers owing to the cylindrical container geometry.
Efficient intermixing of the product with the innovative spraying system.
Large product surface facilitates the application of liquid coating or adhesive medium.
Cost efficient solution because spray loss is reduced to a minimum.
Reliable processing even of highly friable products.
Efficient coating of complex geometries as well as products and particles with a hollow structure.
Uniform flow conditions in the container owing to the cylindrical design.
Scalable spray rate because there is only one, central nozzle.
Nozzle designed with a spraying gap: the gap length can be varied proportionally but the geometry remains constant.
Stable droplet sizes regardless of the spray volume.
The VENTILUS® series is available as laboratory, pilot or production scale equipment and deployed successfully in the pharmaceutical, food and chemical industries.
Hot melt coating
Particle coating with molten greases and waxes. Hot Melt Coating (HMC) is a smart solution for taste masking, moisture barriers or delayed API release. Users benefit from reduced processing times by up to 85%.