Transportable conveyor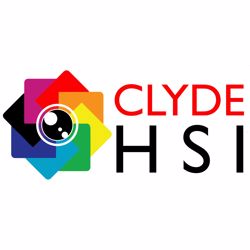 Contact person
Fully transportable conveyor hyperspectral imaging system with 150mm conveyor belt - ideal for unpredictable environments where fast adjustment and action is necessary.
Complete, integrated hyperspectral scanning system that can be disassembled or assembled in minutes. Fits comfortably in a ClydeHSI provided peli-style case to be take on-site wherever the application demands. Case can store the conveyor system and light-stage, two spectral cameras (VNIR & NIR) and laptop required for data acquisition and analysis.
Available with Li-ion battery pack to enable use without access to mains power supply.
Complete, fully portable hyperspectral scanning solution with unrivalled ease of setup and use, without compromising high performance - ideal for on-the-go, high precision hyperspectral imaging demands in any application.
| | |
| --- | --- |
| Scanning area | 150 mm |
| Scan speed | 0.2 to 300 mm/s |
| Scanner track range | Determined by sample length |
| Feed in/out | Gravity roller system |
| Sensors | Speed adjustment for square pixels |