Nano Spray Dryer B-90 HP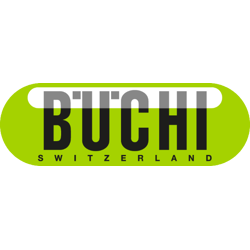 Contact person
Gently processing of the smallest sample amounts into submicron particles with little loss are the key features characterizing the Nano Spray Dryer B-90 HP. The 2nd generation instrument offers enhanced productivity and a better handling. It enables applications in the pharmaceutical industry, in life- and material sciences – whenever small particles make the difference.
Enabling
Controlled and safe production of small particles (0.2-5 µm).
Increase of surface contact area by reducing particle size.
Preservation of molecular activity due to gentle process conditions.
Innovative
2nd generation spray head for optimized productivity and handling.
Patented airflow system for gentle solvent evaporation and high recoveries.
Auto-Stop mode avoids the machine to run empty.
Economic
Process very small volumes (< 2 mL) of sample quickly.
Low product loss due to efficient particle recovery.
Easily accessible application database and support.
Patented heater module: The Heater Module produce a laminar stream of drying gas and provides an even heat distribution.
User-friendly spray head: The spray head was designed to spray dry small samples (< 2 mL) and to be easy to assemble and to clean.
Efficient collecting electrode: The 17'000 V tension applied to the collecting electrode allows the efficient recovery (up to 90%) of smallest particles.
Innovative nebulizers: Nebulizers in the sizes small, medium and large allow the finding of the perfect balance between small particles and high throughput (up to 200 mL/h).
Inert Loop S-395: Condenses organic solvents out of the stream of drying gas. For safe and clean handling of organic solvent based samples in closed loop.
Dehumidifier S-396: For the removal of humidity from the drying gas in open and closed loop mode.