Fill it fast. Romaco's answer to COVID-19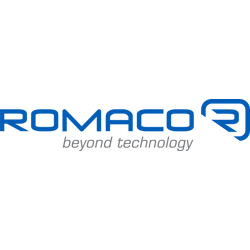 Contact person
High speed liquid filling line for vaccine production shipped in 8 months!
Facts that you need to know:
Output up to 24,000 vials per hour.
Shipped in 8 months.
oRABS included as standard, more containment solutions available.
Shortest time from line delivery to vaccine production thanks to Romaco Validation Package.
Robust turnkey solution including vial washer, depryrogenation tunnel, filler and capper for the highest OEE.
Several completely customizable cartoners and secondary packing solutions to choose from.
Romaco turnkey COVID-19 vaccines production solution, ready in 8 months, includes all that cusotmers need in a high speed aseptic liquid filling line:
In line check weighing system.
Batch report creation and exportation via HMI.
Fully GMP compliant desing and processes, including GMP management of products flow with pre-loading of rubber stoppers and alu-caps under oRABS.
Viable and non-viable environmental controls.
GMP management of sampling and rejections.
Balcony desing for full process visibility and high ergonomics.
Available for though-wall installation.
100 % stoppering verification.
100 % crimping force verification.
Vaccine production line includes:
WM 840 Washing machine.
T800/H2C3+ Depyrogenation tunnel.
VF 24 Aseptic liquid filler.
MAC 4 Capping machine.
Fill it fast!