Memmert promotes Domagroup companies to Premium A level partner in Baltics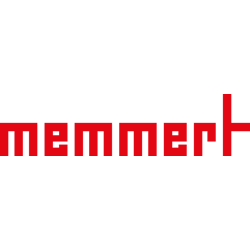 Domagroup companies (Est-Doma OÜ, SIA Doma and Vildoma UAB) have earned an upgrade to Premium A partner level and preferred representative role from Memmert (Germany), a producer and developer of temperature and climate control products. Domagroup has been providing and supporting Memmert products in Baltics already for more than 25 years and it has grown into a trustful relationship with common objectives.
Experience, knowledge, and competence of Domagroup employees has allowed to enhance work for many customers in Baltics with Memmert products. Domagroup employees are continuously learning and improving their knowledge about Memmert products to continue to provide high quality technical support and consultation for customers.
Memmert and Domagroup cooperation gives more possibilities to customers, including also custom-made solutions created by Memmert M360 division. Being Premium A partners, Domagroup employees will be able to provide to customers:
Latest information about Memmert products;
User training;
Support for technical issues;
Access to support from manufacturer;
Custom-made solutions;
3 years warranty period.
Domagroup, as experienced product integrator, will be happy to provide customers with full solution systems that can cover complex processes and functionality requirements.
This year Memmert is celebrating its 90th anniversary and to mark this occasion there will be special offers by Domagroup for Memmert product orders throughout the year. Contact the local Domagroup office to see what benefits Memmert products can bring.
Domagroup has been offering laboratory and measuring instruments since 1991. Current portfolio covers a wide range of laboratory supplies, including measuring instruments, lab equipment, consumables, etc. as well as educational equipment for engineering and natural sciences. Domagroup aims to enhance the work of researchers and scientists with high quality instruments and solutions.