New Launch - Perten Glutomatic® 2000 System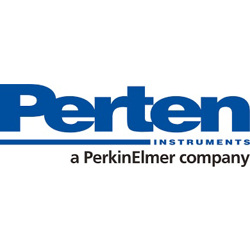 New Launch - Perten Glutomatic® 2000 System
From the leaders in gluten analysis, PerkenElmer is excited to release the Perten Glutomatic 2000 System - the most modern, user-friendly, and reproducible gluten analysis system available.
New system. New features. New benefits.
• Touchscreen – The new touchscreen makes the system easy to use. The screen prompts and guides users through the various approved gluten test procedures. This improves repeatability and reduces user influence on the results. The UI can be set to different languages.
• Connectivity in multiple ways – The new GM 2000 allows certain types of balances from OHAUS® and METTLER TOLEDO® to be connected to capture weight measurements at various steps in the method. It also connects the centrifuge to the GM and informs the operator when centrifugation is complete. The GM 2000 provide USB and ethernet connections to PC/LIMS systems. All of this not only speeds up analysis but removes sources of user and transcription error.
• Automated calculation – Whether you connect the GM 2000 to a balance or input weights by hand, the GM 2000 automatically calculates the results, presents them on the touchscreen, and stores them for subsequent viewing and archiving.
• Automated reagent addition – The GM 2000 has the capability to automatically add the 4.8ml NaCl Mix solution at the beginning of the mix step. This frees operators time from manual addition. It also improves method conformance and repeatability removing by reliance on the operator.
• World and industry standards – For over 40 years, the Perten Glutomatic has literally set the standard for gluten testing. Glutomatic and Gluten Index results from the ICC, AACC and ISO method standards are commonly reported in many national and international crop reports. The Perten Glutomatic is the only instrument validated for the Glutomatic/Gluten Index approved methods.