Romaco expands processing business taking over of Spanish manufacturer STE Tecpharm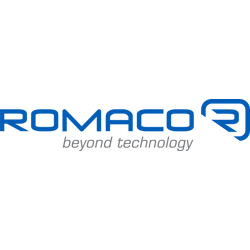 Contact person
With the acquisition of the Spanish manufacturer STE Tecpharm, S. L., Romaco strengthens its position as a turnkey supplier of processing technologies. In particular, Tecpharm's patented drum coaters will complement Romaco Innojet's granulation and fluid bed technologies.
Tecpharm's drum coaters, coupled with the company's conventional granulation lines and Wurster fluid bed systems, make a perfect complement to the Romaco range for processing pharmaceutical solids.
Tecpharm was founded by David Mateo, Bárbara Jané and Pedro Cuadrado in 2013. The company employs around 30 people at its present site in Rubí (Spain) near Barcelona. Tecpharm's core competencies as a supplier of equipment for the pharmaceutical industry comprise the development, assembly and marketing of coating systems for tablets. In addition, the manufacturer provides various technologies for wet granulation on a laboratory and production scale.
Romaco Tecpharm is today an innovation leader for perforated coating pan machines, designed to produce film coating of tablets or pellets, suitable in aqueous and organic coatings. Romaco Tecpharm's patented variable batch size Optima coater are setting new industry standards with its fully automatic batch size adjustment between 10% - 100%.