The next-generation spray dryer has arrived!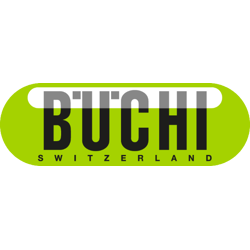 Contact person
Experience spray drying like never before with the revolutionary Mini Spray Dryer S-300.
The instrument's advanced automation and design features position it as the only spray drying system of its kind. Backed by more than 40 years of spray drying experience as the leading global provider of spray drying lab equipment, BUCHI has re-invented the spray dryer to improve your performance in ways you never thought possible. You are now one spray dryer away from a spray drying process that is remarkably MORE user-friendly, reproducible and efficient!
The Mini Spray Dryer S-300 offers you unique features you cannot find in any other spray drying equipment.
Improved reproducibility:
Automatic system regulation of spray drying parameters, such as spray gas, drying gas and pump speed.
Automatic system monitoring of outlet temperature and product temperature, especially important for heat-sensitive samples.
Conductive coating of cyclone to reduce sample from sticking to the walls.
Stainless-steel spray drying nozzle strengthened with a ruby stone.
Improved spray drying experience:
Auto mode for a fully automated spray drying workflow.
Method programming options to save and repeat runs, process one sample after another automatically.
Printing of reports in different formats by pushing one button.
Remote monitoring and control of the spray dryer via an app on any mobile device or computer.
Effortless system maintenance and cleaning, as cyclone can be easily taken apart.
Safe handling of organic solvents:
Inert Loop S-395: safely spray dry samples with organic solvents where the nitrogen drying gas is circulated, the solvent is collected as condensate and the oxygen level and gas flow in the system are continuously monitored.
Dehumidifer S-396: provides dry air to enable continuous work with water and organic solvent mixtures with stable spray drying conditions.