Wireless data logger ALMEMO® 470-1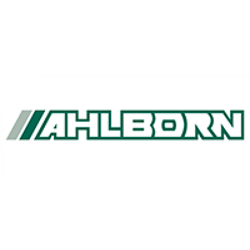 Wireless data logger for 10 wireless sensors.
Wireless ALMEMO® sensor for temperature, atmospheric humidity, atmospheric pressure. For monitoring the room air condition or with extended operating temperature range from -40 to +85 °C.
Wireless ALMEMO® interface for ALMEMO® D7 sensor.
For various measurable variables. Wireless ALMEMO® sensor for carbon dioxide, air temperature, air pressure.
The ALMEMO® 470-1 Wireless Data Logger is a professional measuring device that receives measured values with a time stamp from up to 10 remote radio sensors, stores them and displays them graphically on a 5.7" touch display. The data logger works in the 2.4 GHz frequency band for wireless communication. Comments can be stored in the radio sensors for optimal assignment to the individual measuring locations.
Compact measurement software is available for evaluating the measurement data.
Each radio sensor has a repeater function and can thus forward the data from neighboring sensors to the logger. It can also be used to integrate remote sensors that have no direct radio connection to the measuring device.
A market novelty is the individual adapter for connecting digital sensors for wireless measurement of a variety of physical, electrical or chemical quantities, e.g. CO2, air flow, illuminance or pH value.
Using digital ALMEMO® D7 plugs, it is even possible to digitize sensors from other manufacturers and integrate them into the radio network.
For climate monitoring there are Radio sensors for temperature (5 to 50 °C), air humidity (5.0 to 98%) and air pressure (3mm to 1100 mbar) available. A version with an extended temperature range (-40 to +85 °C) and splash protection is suitable for measurements in conditioning and climatic chambers or for environmental protection tasks.