Digitally integrated training vehicles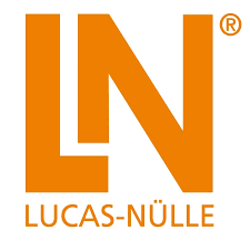 Contact person
All vehicles are especially adapted and modified for optimum deployment and use in a training setting. In addition to facilitating visualisation of all the most important systems inside a motor vehicle, the system also incorporates a variety of breakout boxes as well as 30 fault simulation switches. The original circuit diagrams are also included for each vehicle to allow for diagnostics work under real-life conditions.
Select from the following models:
Conventional power train
Audi Q5 petrol-driven (LM8293)
Audi Q5 diesel-driven (LM8294)
Hybrid drive train
VW Golf GTE (LM8296)
Hyundai Ionic (LM8319)
Electric drive trains
VW e-Golf (LM8295)
BMW i3 (LM8298)
Digitalisation package - digital diagnosis on real motor vehicle
With this package a WiFi-capable measurement and diagnostics interface is installed into the vehicle, which permits fault simulation to be activated and for measurements to be uploaded to the learning platform from the vehicle.
Digitally integrated learning platform.
Interactive diagnostics course.
WiFi-capable measuring interface.
Including clamp-on probes.
WiFi-capable diagnostics interface.
OBD II break-out box.
Interactive course focussed on diagnostics
The measurement expansion package permits multiple trainees to conduct measurements and perform diagnostics at the same time on just one vehicle thanks to the inclusion of the student measurement stations.
Integrated fault simulation.
Integrated measuring instruments.
Compact explanations explore the theory.
Practical diagnostics including core service processes.
Training diagnostics skills and expertise.
Perform tests on actuators.
Perform full job order acceptance.
Evaluation and archiving of measurement results.
Measurement expansion package - simultaneous working for any number of trainees
Using the signal interface inside the motor vehicle up to six different signals can be fed in which are then available at the student measurement stations. The number of student measurement stations can be extended as desired. This makes it possible to involve an entire group on just one motor vehicle.
Measurement exercises can be conducted in parallel.
Can be expanded as desired by connecting additional trainee measurement stations.
Same signal quality retained regardless of number of additional trainee measurement stations.
Simultaneous transmission of up to six signals plus CAN signal transmission.
Practical tests are easy to carry out.
Functions in conjunction with the learning environment.