Truck scale load cell PR 6221 analog and digital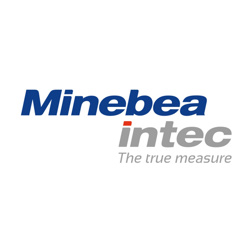 Contact person
The load cell PR 6221 was designed specifically for use in truck scales. Its outstanding precision and long product lifetime cut service and calibration costs, and help to reduce downtimes to a minimum.
In combination with the converter Connexx®, the PR 6221 becomes a digital solution.
Optimum reliability thanks to German Quality.
Precise measurement results for exact load billing.
Top fail-safe performance thanks to high lightning protection.
Optimum protection against waterlogging, frost and de-icing salt.
Precise, fail-safe and extremely durable
Truck scale load cell are produced with great care in Germany. Their high quality guarantees accurate results, a long product lifetime and reduces costs in the medium term.
Maximum lightning protection: with proper surge protection and potential equalisation, the PR 6221 can withstand voltages of up to at least 1,000 kV and currents of up to 100 kA without damage.
The load cell guarantees accurate measurement results thanks to its special measuring element geometry.
Developed for the harshest ambient conditions, the load cell can even withstand water immersion at a depth of 1.5 m for more than 10 000 hours.