Pharma compression solutions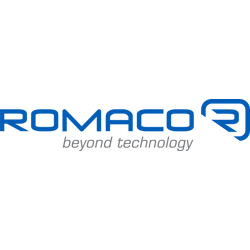 Contact person
What would be the best way for the pharmaceutical industry to react to decreasing batch sizes, frequent product changes and increasing cost pressure? Technology leader Romaco Kilian provides the appropriate response with its innovative standard and special tableting solutions. That way, companies are well prepared for the international competition. They benefit from the excellent productivity, great flexibility and high plant availability.
State-of-the-art high speed tablet presses
Single and double rotary machines.
Available in four configurations: for single-layer and double-layer tablets, core-coated tablets (tab-in-tab) as well as for tamper-resistant formulation (TRF).
Hygienic design for easy, fast and effective cleaning.
Different PAT systems optionally available.
For applications that require a maximum level of efficiency at a minimum level of wear.
Pressing of over one million tablets per hour.
Standard tablet presses with exchangeable die table
Suitable for a wide variety of pharmaceutical applications.
Pressing of all types of granulates including poorly flowing products.
Output of up to 300,000 tablets per hour.
Laboratory presses and pilot plants
Versatile single-punch presses for R&D applications, small batch sizes and clinic batches.
Also usable for pilot productions as rotary machines.
Suitable for all types of tablets.
Pressing of up to five layers with five different products.
Core-coating function available.
Highly automated analysis software for R&D operation or for in-process troubleshooting.