Comfort and safety systems trainer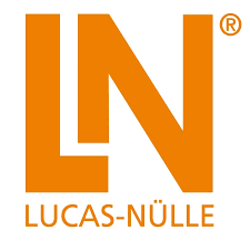 Contact person
Practically every area in and around a vehicle has undergone a major transformation in the course of progress. One aspect in particular, though stands out – even though it may not be conspicuous to drivers, the electronics system is at the heart of the vehicle, and even that which does meet the eye is only the tip of the iceberg. It is only that tip that the driver actually sees.
A driver's attentiveness is enhanced when there is a pleasant climate in the interior. The air-bag is considered a milestone in the development of motor vehicle safety. A variety of different brake circuit segments including brake callipers and brake discs are adapted to fit each respective vehicle and thus make a highly modern unit out of this brake system. Whether it is hydraulic, electro-hydraulic or even fully electronic, the steering system helps to achieve optimum directional change under all circumstances.
Air conditioning trainer
SO3240-3F Training model – "Two-zone Climatronic air-conditioning system"
Safety restraint system (SRS) trainers
CO4204-6Z UniTrain course: Safety restraint system (airbag/belt tensioner)
SO3240-3E Training model – "Airbag set including head and side airbags"
Braking system trainer
CO4204-6W UniTrain course: Traction control systems ABS/TCS/ESP
CO4205-1F UniTrain course: Wheel speed sensor technology
CO3221-9A Electromechanical parking brake with AUTO HOLD function
CO3221-6Y CarTrain "Electronic brake control systems ABS/TCS"
Electrical power steering trainer
CO3221-9B Electro mechanical power steering