Automotive technology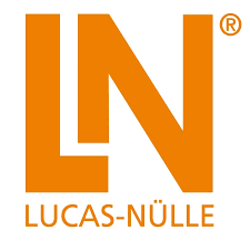 Contact person
To enhance the individual learning curves of every trainee, Lucas-Nülle offers a variety of training systems. This is how the individual topics of vocational and advanced training in automotive technology can be optimally and efficiently taught. At the focal point of Lucas-Nülle systems is the link between experiment hardware and training software.
For the area of automotive technology the following three system groups are on offer:
UniTrain
CarTrain
Training panel system
The UniTrain system is suitable in particular for teaching the basics. Single topics in automotive technology are mapped out and taught using numerous experiments.
The CarTrain or the training panel systems are designed for the study of whole system groups, as can be found in the area of engine management, for example. Trainees can investigate the individual sensors and actuators and focus on fault finding and fault elimination. Afterwards they can try out what they have learned on a real vehicle.
Nowadays trainees are confronted with the problem that even though it may be possible to identify the source of the customer complaint, there may not be enough know-how available to solve the problem. With the aid of training systems from Lucas-Nülle, trainees gain a step-by-step understanding of how a motor vehicle works.