Renewable energy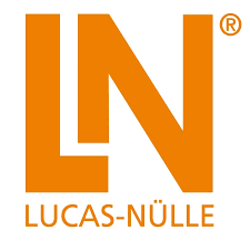 Contact person
The move away from coal, oil and nuclear power to renewable forms of energy is gaining momentum. Today, technology has evolved to a point where solar energy, wind power, hydrogen fuel and biomass can be exploited as environmentally friendly energy sources. In order to sustain this trend, the search is on to find and train well-qualified technical staff worldwide.
Using the Lucas-Nülle equipment sets, it is possible to model an entire power supply grid from power generation all the way to ultimate consumption.
EPH 2 Advanced photovoltaics trainer
Recording the characteristics of solar modules.
Installation of photovoltaic systems.
Measure generated power of a photovoltaic system.
Differences between various solar pump systems
EPH 3 Professional photovoltaics trainer
Testing optimum alignment of solar modules.
Limiting the power of the photovoltaic inverter.
Determining the efficiency of the power grid inverter.
Automatic voltage control in a local power grid.
EWG 1 Wind power plant with DFIG
Understand the design and operation of modern wind power plants.
Set up and commission a double-feed asynchronous wind generator.
Manual and automatic synchronization with the 3-phase electricity grid.
Automatic control of active and apparent power, frequency and voltage.
Determine optimum operating points under changing wind conditions.
EWG 2 Small wind power plant trainer
Design and initial operation of a small wind power generator.
Operation with fluctuation wind force in off-line operation.
Energy storage, optimisation of the system.
Design of an off-grid system for the generation of AC voltage.
EHY 1 Advanced fuel cell technology
Design and operation of a fuel cell.
Design and operation of an electrolyser.
Design and operation of a metal hydride storage cell.
Characteristics and power curves of the fuel cell.