Weight controller Maxxis 4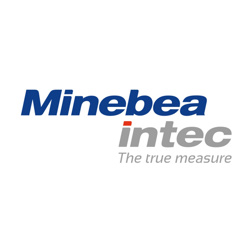 Contact person
The freely programmable process controller, designed for applications as diverse as simple weighing, complex manual and automatic batching and single component filling. Extensive connectivity options and compatibility with all analogue load cells and the digital Pendeo® load cells as well as platform scales and many more weighing solutions.
Connection of one analogue or one digital scale or Pendeo® digital load cell system.
4.3" large colour display with multilingual interface and integrated help function for intuitive operation.
Multiple interface possibilities: Ethernet TCP/IP, Modbus TCP, Profibus DP, DeviceNet, Profinet, Ethernet/IP and USB.
Equipped with an internal web server, the Maxxis 4 can be configured and controlled via any standard web browser.
Automatic backup function saving data to SD cards for full transparency and traceability.
The Maxxis 4 from Minebea Intec combines accuracy, connectivity and functionality to provide a process controller unlike any other. Specifically designed to fulfill many of the tasks manufacturers face today, the Maxxis 4 easily takes control of all modern automation processes.
Weight controllers are weight indicators with integrated control functionality for the automation of weighing processes. Minebea Intec offers weight controllers which are freely programmable or can be equipped with the following predefined software applications:
BASIC - for simple weighing applications.
IBC – for single-component filling applications.
BATCH – for complex manual and/or automatic batching applications.
Equipped with an internal web server, the Maxxis 4 can be controlled via any standard web browser or a remote display with VNC capabilities. Additionally a wide range of interface options, USB connections and an Ethernet Port ensure the Maxxis 4 is able to connect with any existing infrastructure. The compact design in a panel enclosure allows space-saving installation in cabinets.